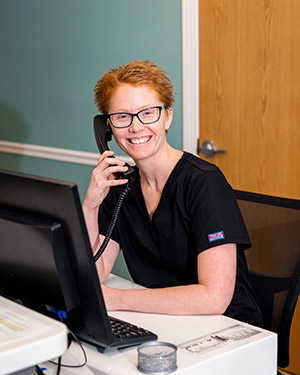 Have a question or comment?
** Please do not email health inquiries or urgent matters.
If you have medical concerns regarding your pet, please give our office a call directly!
Feel free to contact us if you have any questions, suggestions, or would like to schedule an appointment. We look forward to hearing from you.
Open 7am - 11pm | 7 days a week
In an effort to reduce Urgent Care wait times, we are now scheduling Urgent Care visits.
Mon - Fri: 3p - 11p
Sat: 1p - 11p
Sun: 7a-11p
Currently, masks are optional but depending on our staff, you may be asked to wear one while in our exam rooms. For your safety, we are happy to offer curbside appointments.
Need to reach a specific department? Here is a list of our department emails. If one of these do not meet your needs, please feel free to use the contact us form below.
Because this email address is not monitored 24/7, please understand that medical concerns or questions will not be answered. Please call if you have a medical concern.
To request a copy of your pet's medical records or for current vaccination status, please email – medicalrecords@webstervets.com.
To request or refill a prescriptions, please email – WGAHRX@webstervets.com
To reach someone about your service experience, please contact clientrelations@webstervets.com
To cancel or make an appointment, please call 314-968-4310.
To discuss a medical issue or concern, please call 314-968-4310.
Webster Groves
Animal Hospital
8028 Big Bend Blvd.

St. Louis, MO 63119
Phone: (314) 968-4310
Webster Groves
Animal Wellness Center
7906 Big Bend Blvd.

St. Louis, MO 63119
Phone: (314) 968-4310