Boarding & Ancillary Services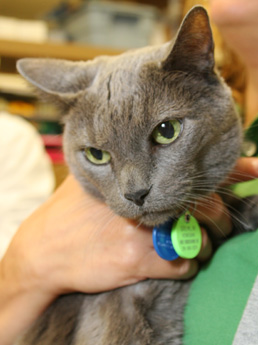 Boarding
Your pet is always welcome at Webster Groves Animal Hospital's spacious boarding facility! Leaving your pet behind when you're away is difficult - for both you and your pet. When your pet stays in our comfortable kennel, you can rest assured knowing that he or she is receiving plenty of attention and playtime from our caring staff. If your pet requires a special diet while staying with us, we are more than happy to accommodate special requests. Our kennel fills up fast, especially around holidays, so please book your pet's stay in advance. Please call the hospital for pricing information. Boarding is available to hospital clients only.
Domestic Health Certificates
Traveling with your pet by land and entering different states within the U.S. will sometimes require a health certificate from your veterinarian.
Taking your pet on a flight will also require a health certificate. A health certificate is a signed document your veterinarian gives you after a full physical examination. This document states your pet is healthy to fly to destinations within the USA (with the exception of Hawaii). Our veterinarians are accredited to sign a domestic health certificate
Obedience Training
Obedience classes are a great way for your pet to learn good canine citizen skills! These classes also give you a chance to bond with your pet, all while learning important behavior and training techniques. We offer basic obedience classes for clients and their pets. Classes are organized on a variety of days and times, so there is always a class that fits your schedule. Please call us at 314-968-4310 ext. 290 for more information or to register for a class.