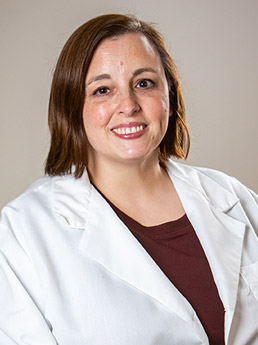 Heather Hendrickson, DVM
Dr. Heather Hendrickson first joined the Webster Groves Animal Hospital & Urgent Care Center staff as a receptionist in 1996. She went on to become a technician at the hospital and returned "home" after becoming a veterinarian. Dr. Hendrickson attended the University of Missouri, Columbia and received her Bachelor's Degree in Biology in 2000. She continued her education at the University of Missouri, Columbia College of Veterinary Medicine and was awarded her Doctorate of Veterinary Medicine in 2006.
A native of Kirkwood, Dr. Hendrickson lives with her husband, Jimmy, and their pets, cats Simon and Bob and dogs Brea and Hannah.