Todd Thomas, DVM, DABVP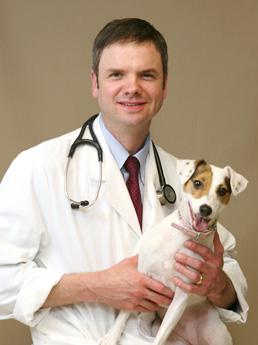 A board-certified veterinarian, Dr. Todd Thomas has cared for pets at Webster Grove Animal Hospital since 1998. Originally from St. Louis, Dr. Thomas attended the University of Missouri, Columbia where he pursued his undergraduate and veterinary degrees.
Dr. Thomas was awarded his Doctorate of Veterinary Medicine in 1996. A diplomate of the American Board of Veterinary Practitioners (certified in canine and feline practice), Dr. Thomas's professional interests include canine and feline medicine and surgery.
Outside the hospital, Dr. Thomas enjoys fishing, camping, hiking, and spending time with his three dogs: Bogart, Petunia and Gertrude.